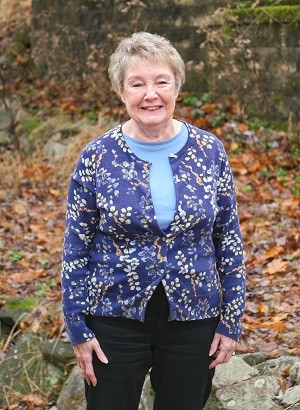 Client Care Specialist
           Karen joined The Grace Financial Group in 2000 after having run two small businesses of her own. Her systematic thinking and detailed attention serve our clients well!
            You can be assured that Karen will have meticulously prepared the necessary paperwork to register you as a new client and set up your accounts, and she will keep in touch by phone to let you know where you are in the process. New clients have told Karen how much they appreciated this personal touch.
            We are sure you'll welcome the way Karen's pro-active assistance makes your financial life run smoothly as she monitors your IRA contribution and distribution dates, orders new checkbooks for your non-retirement account, sets up college tuition payments seamlessly from your 529 Plan, and so much more.
            Karen's desire to serve extends beyond the office. For forty years, she's been baking and hand-decorating over thirty varieties of Christmas cookies to distribute as gifts! As an active member of the Liquid Church in Parsippany, she took a mission trip to dig wells in an El Salvadorian village, and at Tim Tebow's national event called Night to Shine, which hosts prom nights for young adults with disabilities, Karen spent hours adorning the church auditorium and overseeing the ladies' make-up and hair sessions.