We serve retirement-focused singles and couples
You've worked hard for your money. In retirement, you need your money to work hard for you. As your goal shifts from acquiring assets to protecting them, plans need adjusting, and questions inevitably emerge. When you're retirement-focused, issues like these move to the fore: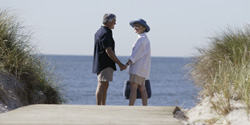 401(K) Disbursement
Aging Parents' Needs
Beneficiary Decisions
Charitable Giving Strategies
Estate Conservation
IRA Distribution
Long-term Care Choices
Medicare Qualification
Pension Access
Social Security Options
These and other concerns require the assistance of a financial planning firm led by a fiduciary advisor who will walk with you through changing times, as proper portfolio management is essential to maximizing sustainability.
As a mother and grandmother, Marion knows the emotional importance of supporting retirement dreams, the fiscal responsibility of avoiding burdening family members, and the altruistic desire to leave a legacy. As a Certified Fund SpecialistÃÆ'Æ'Æ'ÃÆ''¢, she has the continuing education to back her knowledge and experience of navigating these life circumstances and is aware of how particular financial choices could impact your overall portfolio.
If you are retirement-focused—whether single or married—come for a consultation. Partner with Marion and The Grace Financial Group; together, you'll find ways to adjust your financial plan that can better serve managing your wealth and protecting your assets!